The team at Sagamore Farm has put together some of our favorite FUN horse racing themed activities for kids! Learn more about the fun world of horse racing and about thoroughbred horses! 
Share a photo on social media of your family participating in the activites. Use the hashtag #SchoolingWithSagamore and be entered to win a special suprise!
Design Your Own Jockey Silks
Silk designs vary in color and patterns – circles, diamonds, stripes and more! They are used to help identify each horse in a race. Use your imagination and create your very own jockey silks! Find coloring sheet HERE.
Sagamore Racing Silks – Black, Gray Hoops, Gray Sleeves, Maroon Diamond Seam, Black Cap and a Gray Stripe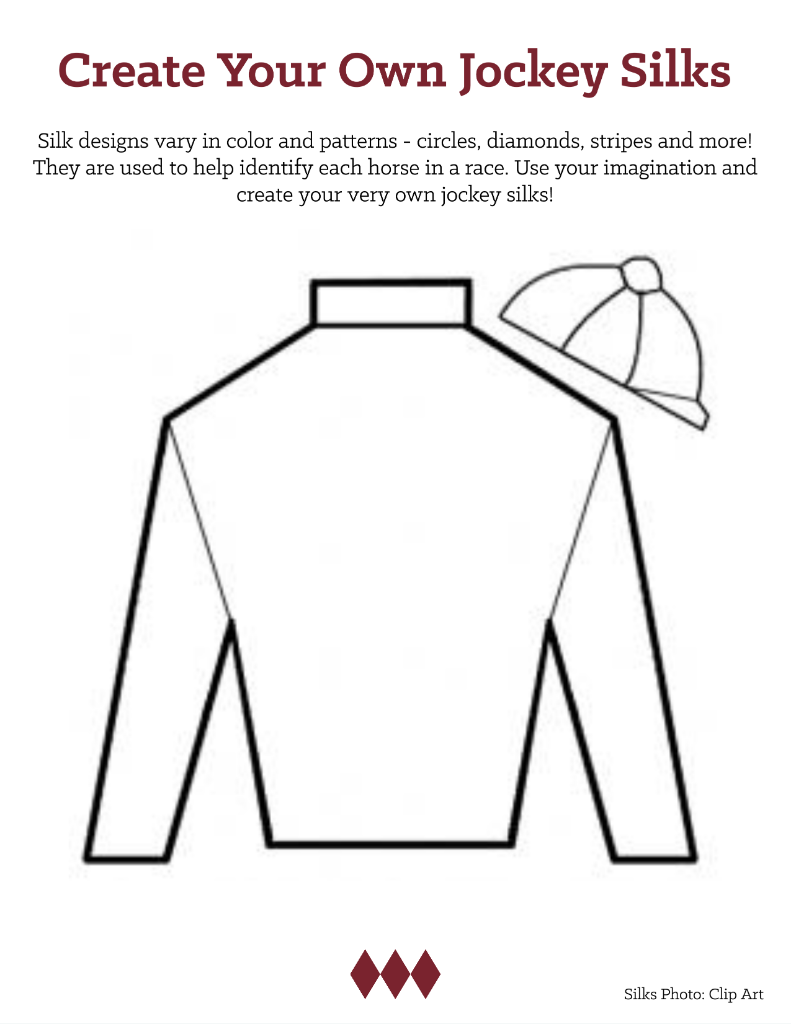 learn the parts of a horse
Learn about our special Tapeta™ racetrack
Bringing Sagamore Farm to you! Sagamore Farm teammate, Jon Passero, talks you through our Tapeta™ racetrack – profile, ingredients, maintenance & more!
Color your favorite sagamore scenes
Download and print your favorite scene(s) from our Coloring Book below!