A Gentle Giant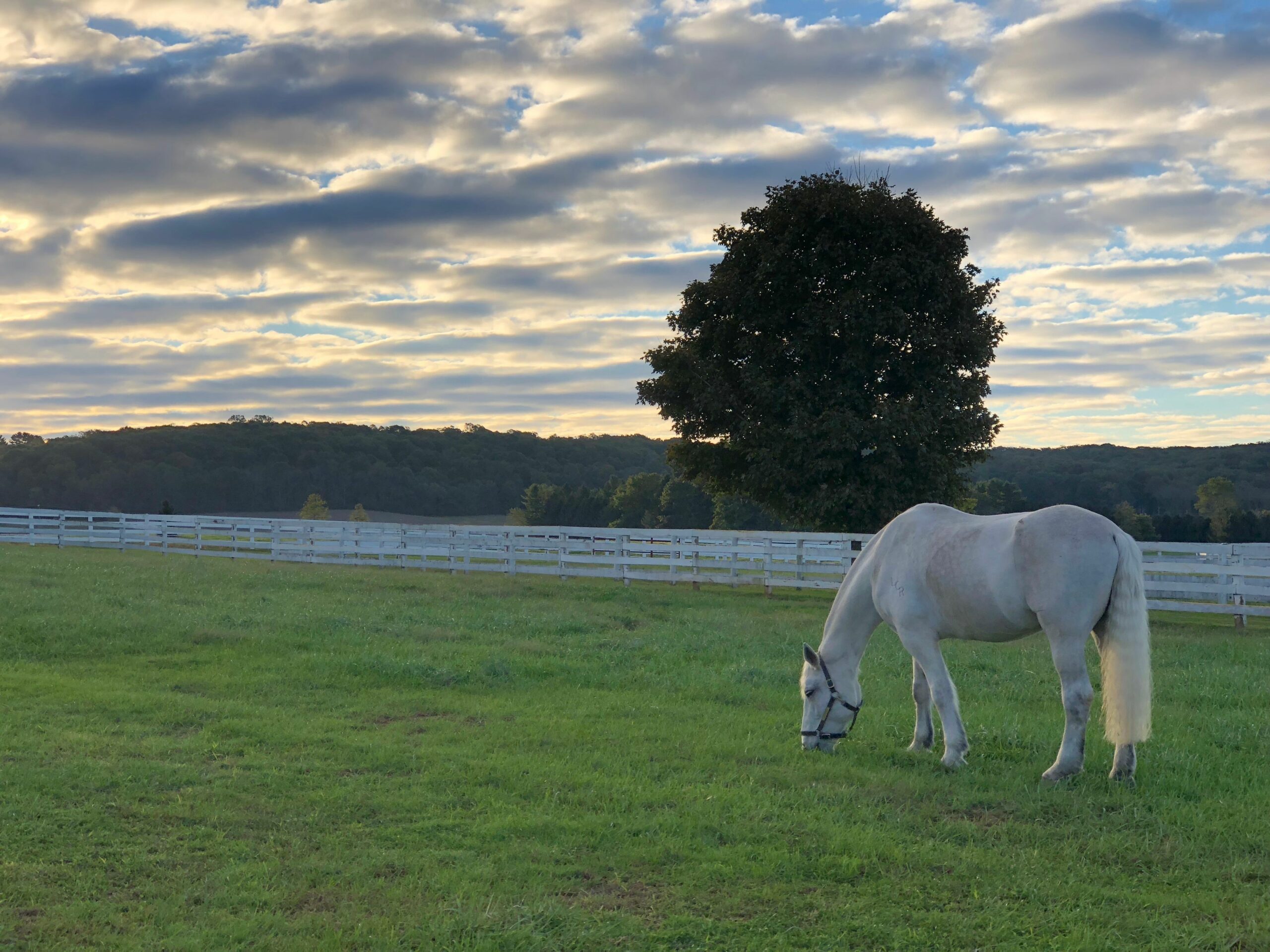 Written by Jesse Johnson.
After a horse has raced for the final time for Sagamore Farm, it is retired and taken care of by the farm staff. But even though the farm usually only cares for horses it has raced, it's made a rather large exception to bring in one outside horse to care for.
When visitors come to the farm, there's one horse in particular who is well-known for standing out from the others and attracts the eyes of anyone around him: Hercules, a horse who was previously in the Baltimore Police Department's Mounted Unit.
Before Hercules joined the unit, he was born on a private farm and previously had some formal training to become a dressage horse, but instead adapted to being a normal farm horse. Hercules began outgrowing the farm he was raised on and was expected to be sent away to a kill house before Last Chance Ranch, a farm animal rehabilitation organization, found Hercules and rescued him.
Last Chance Ranch is also one of the few places used by the Baltimore Police Department to adopt the horses it uses in the Mounted Unit. In 2015, Sgt. Russell Robar was scheduled to come to the unit and was contacted by the officer in charge of the unit about a horse the department was looking to bring in who needed an adopter.
The horse turned out to be Hercules and Robar paid for the horse's adoption fees himself, saying it was the right decision by him and his family. Robar said the department does not pay for the horses, but rather outside individuals or corporations pay for the horse's adoption or purchase fees. Robar began working with Hercules in 2016 after he officially joined the unit and said there were some unique differences in riding a horse than riding in a car. "It's easier for somebody who sees a horse, especially in that unique environment, it just breaks down a lot of barriers and allows more individuals from all perspectives to approach, ask questions, and engage with us," Robar said.
Robar and Hercules' relationship grew as they worked together in the unit. He said the horse knows it's special and has a cockiness to him, even flashing a distinctive look that Robar calls the "Herc eye." "If something's not quite right or he doesn't like something, you're going to get the Herc eye," Robar said. Hercules was retired from the unit in 2018 and sent back to Last Chance Ranch. Robar said he met Brooks at an event and the two began talking about Hercules and within a week, Hercules was brought down to Sagamore Farm where Robar said the pairing was like "a hand and a glove."
"You could see why he could do anything," Jocelyn Brooks, chief of staff at Sagamore Farm, said. "You can see why he can be a police horse or he can give a pony ride to a kid, he's like a human." Debbie Moorefield, the equine manager at Sagamore, said she working with Hercules when he first arrived at the farm was a different experience for her. "The first couple of times you walked him in-and-out of the barn, it felt a little different leading a horse that big," she said. Moorefield said there isn't any different treatment the retired horses on the farm get compared to the other horses, but with the retired horses, Moorefield and her staff elect to just let them "be horses."
"We feed them and take care of them all the same," Moorefield said. "We treat them all like they're worth a million dollars, but there are different things in letting them be a horse versus doing bandages and things like that." Moorefield said while Hercules is a kind horse to take care of, there's a side of him that is "cheeky." "He doesn't like getting medicine or getting shots, that's the only time he uses his size against you," Moorefield said. "If you want to put medicine in his mouth, he'll stick his head up as high as he can or he'll walk away from you." With over two years into retirement at Sagamore Farm and closing in on his 20th birthday, Brooks and the rest of the staff hope Hercules will continue to enjoy his time on the farm.