What an incredible weekend for the Sagamore Racing team! We had seven Sagamore athletes running throughout the weekend, and four finished in first place, including two stakes wins. More details are below:
Laurel Park
5YO homebred gelding All I Karabout (Bernstein – Roadtohanna) kicked off the exciting weekend of races with a win in Race 3 at Laurel Park! Watch the replay HERE.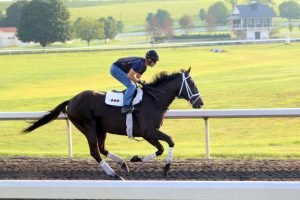 3YO homebred gelding Gowith Theterrain (Scat Daddy – Roadtohanna) also took the W with a career debut in Race 4! Watch the replay HERE.
Arlington Park
2YO colt Barry Lee (Violence – Light of a Star) had an outstanding win in the Arlington -Washington Futurity Stakes. Watch the exciting replay HERE.
2YO homebred filly Southampton Way (Into Mischief – Roadtohanna) followed suit finishing 2nd in the Arlington -Washington Lassie Stakes. Watch the replay HERE.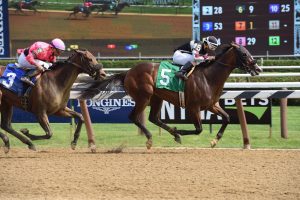 Kentucky Downs
Finally, 5YO multiple stakes winner Miss Temple City (Temple City – Glittering Tax) finished with another incredible stakes win in the  G3 Ladies Turf Stakes. Watch the replay HERE.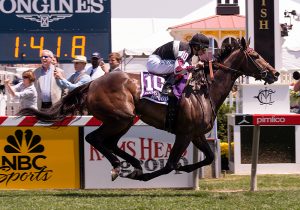 Sagamore Racing in the News
Daily Racing Form: Barry Lee edges clear in Arlington-Washington Futurity
Paulick Report: Miss Temple City Grinds Out Victory In Kentucky Downs Ladies Turf
Thoroughbred Daily News: Violence Rising Star Takes Arlington-Washington Futurity
Make sure to follow us on Facebook, Instagram and Twitter for more information!