Perpetual Optimism, also known as "PO," is loving life as a retired racehorse and pampered pet. PO is by First Defense out of Splendid Honor and was purchased by Sagamore as a 2YO in training.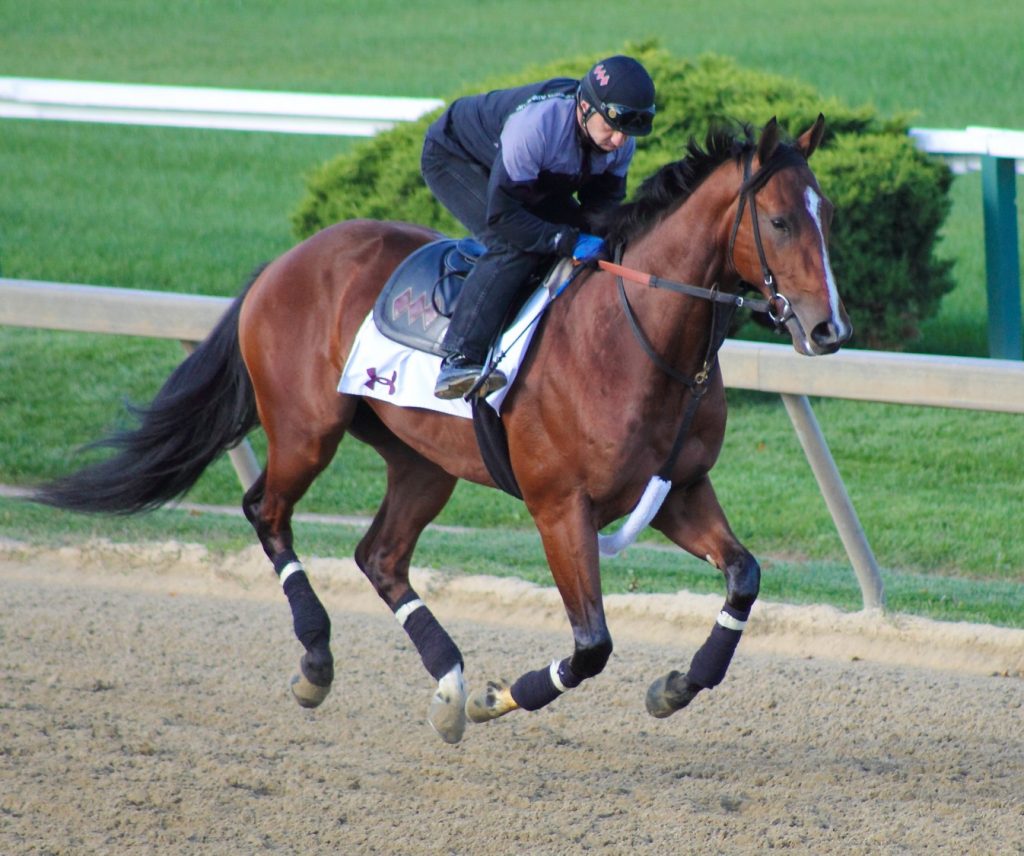 After racing five times and finishing 2nd three times, PO was retired in 2015 and given a year off here at Sagamore with our retirees.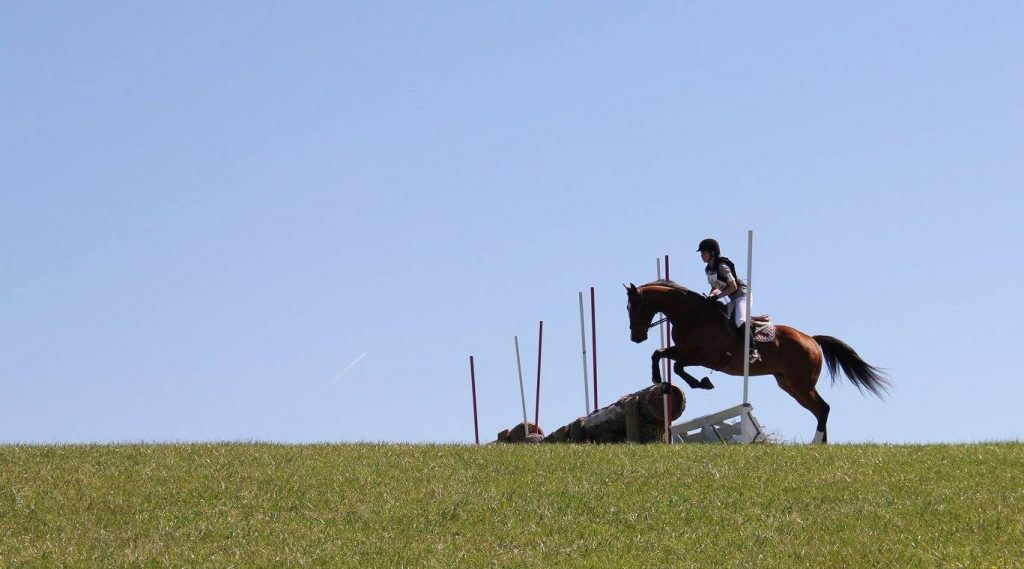 PO and another Sagamore retiree, Thought Leader (Street Sense – Salsa Star), were sent for professional retraining in fall of 2016 and are learning new skills every day. Their trainer, Nuno Santos, is also retired from the Thoroughbred industry and specializes in training Thoroughbreds off the track for a second career.

PO is excelling in dressage training and schooling very well over jumps. Santos reports that he has a great mind and is very willing in anything you ask of him.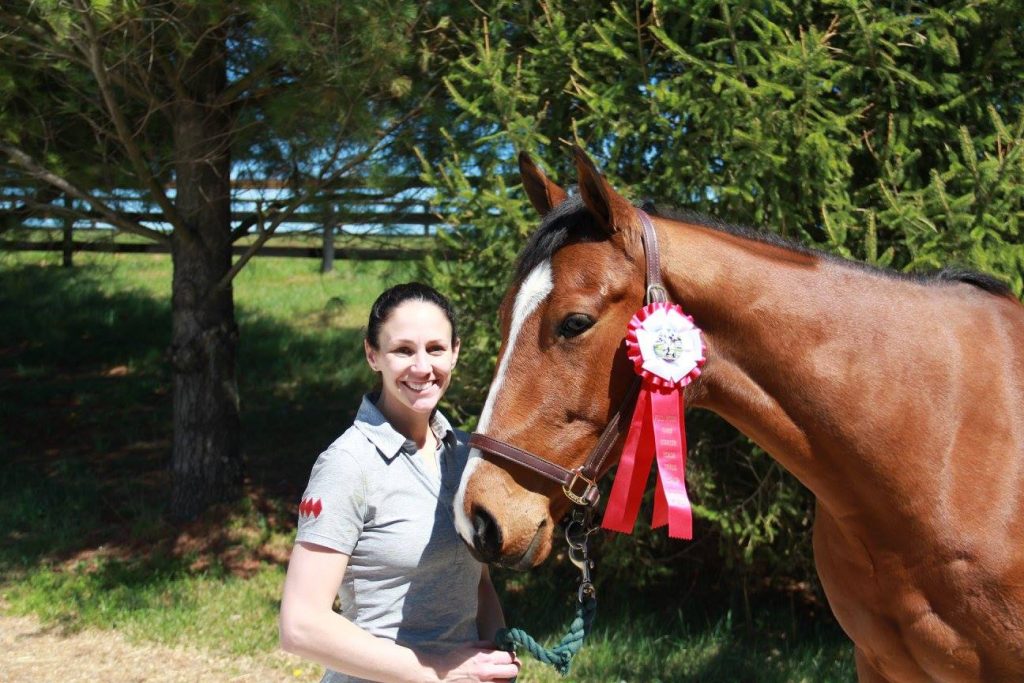 This past weekend, Jocelyn, Chief of Staff at Sagamore Racing, took him to his very first show where he placed 2nd in the Full Moon Farm Starter Horse Trials, competing in dressage, stadium jumping and cross country. Sagamore Farm teammates were on hand to cheer on PO and Jocelyn.
Stay tuned for another Thoroughbred Thursday story about Thought Leader soon! Follow us on Facebook, Twitter, and Instagram for updates.