Another filly was born at Sagamore Farm yesterday, March 15 at 2:00pm! That's the sixth filly this foaling season, and still no colts! How much longer do you think this streak will last?
Dictate the Tempo gave birth to her fifth foal, a beautiful chestnut by Friesan Fire. This Maryland stallion at Country Life Farm was the post-time favorite for the 2009 Kentucky Derby, following a sweep of the Fair Grounds' series of prep races that included the Louisiana Derby-G2 (by more than 7 lengths), Risen Star Stakes-G3 and Lecomte Stakes-G3.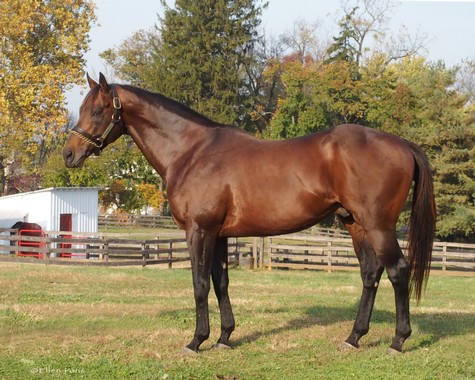 Dictate the Tempo is also mom to 4YO Quoth the Raven, 3YO Do You Like That, a 2YO colt by Midnight Lute, and a yearling colt by First Defence.
Follow along on Facebook, Instagram and Twitter as we share updates on the many foals we'll welcome this season!