As Triple Crown Season begins, Sagamore Racing gives you an inside perspective on everything happening along the #TripleCrownTrail!
Road to the Kentucky Derby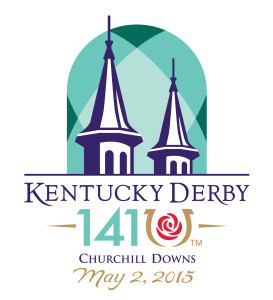 Initially created in 2012, the "Road to the Kentucky Derby" point system was developed to establish a clear, easy-to-follow trail leading into the Kentucky Derby. The first leg of the Triple Crown, open to 20 three-year-olds, previously relied on selecting the field based on cumulative graded stakes earnings. Until the point system was implemented, approximately 185 graded stakes races counted toward the Derby selection process. This old system had sufficed for experienced racing fans but was extremely difficult for the basic fan to follow.
The new system, appropriately named the "Road to the Kentucky Derby (RTTKD)," lays out a clear-cut path of 36 stakes races including 17 marquee racing events for three-year-olds leading up to the first Saturday in May.  The top four finishers in each race receive varying point values depending on geographic location and historical significance. A list and schedule of all races included in the system can be found here: https://www.brisnet.com/edgeped/roadto2013derby_oaks.pdf
Wood Memorial
At this point in the season, most of the RTTKD has been run. The next race in the series is the Grade 1 Wood Memorial, held on the main track at Aqueduct in New York. Running Saturday, April 4th, the Grade 1 Wood Memorial is New York's signature prep race for the Kentucky Derby. The race sends hopeful three-year-olds over 1 1/8-miles over dirt for a $1,000,000 purse and a winning score of 100 points. Considering the current top twenty horses on the leaderboard range in points from 20 – 171, the points from the Wood can rocket even the lowest on the list to the top.
As of April 3, seven horses are entered to race in the Grade 1 Wood Memorial. The current favorites are El Kabeir, Frosted, and Daredevil. El Kabeir, standing with 75 points, is coming off a win in the 1 1/16-mile Gotham Stakes at Aqueduct. In his last three starts, El Kabeir has won twice and placed once over the main track at Aqueduct. While the Wood is a longer trek, El Kabeir has proven he likes the surface and should be the one to beat on Saturday.
Frosted and Daredevil are latecomers to the Road to the Kentucky Derby rankings, currently standing at 13 and 10 points, respectively. Both are talented three-year-olds who fall just short of the main leaderboard heading into Derby Day. Both will need 100 points with the win or 40 points with the place in the Wood to break into the Top 20.
—
Stay tuned for more insight and follow our tags, #SagamoreRacing and #TripleCrownTrail, on Facebook, Twitter & Instagram!
♦♦♦