As Triple Crown Season rolls on, Sagamore Racing gives you an inside perspective on everything happening along the #TripleCrownTrail!
Road to the Kentucky Derby UPDATE
Last weekend, the Road to the Kentucky Derby leaderboard experienced few minor changes.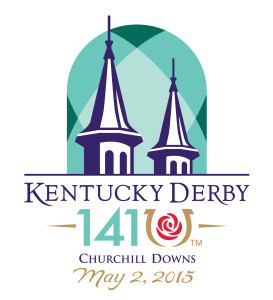 With the running of the Arkansas Derby, Blue Grass Stakes and Lexington Stakes in the past week, there is only one more wild card race left in the trail – the Cliff's Edge Derby Trial on April 28th.
From this point on, the top ten horses featured on the leaderboard are almost guaranteed a spot in the starting gate on Derby Day. Considering nothing in this game is truly guaranteed, it's up to the horses and their teams to stay healthy and on point for the next three weeks.
As of April 13, 2015, the top five contenders are:
International Star (171 pts)

WINNER: LOUISIANA DERBY, RISEN STAR, LECOMTE, GREY STAKES

Dortmund (170pts)

WINNER: SANTA ANITA DERBY, SAN FELIPE, ROBERT B. LEWIS, LOS ALAMITOS FUTURITY

Carpet Diem (164pts)

WINNER: BLUE GRASS, TAMPA BAY DERBY, BREEDERS' FUTURITY

American Pharoah (160pts)

WINNER: ARKANSAS DERBY, REBEL, FRONT RUNNER

Frosted (113pts)

WINNER: WOOD MEMORIAL
Handicapping with TA:
Our own Toniann Andries gives her thoughts on who the best bets will be on Derby Day.
With one wild card race left – the Cliff's Edge Derby Trial – those top five are likely to be the betting favorites leading into May 2nd. This does not necessarily mean that they are the best or the fastest horses in the race. This year, the crop of three-year-olds hoping to enter the Churchill Downs gate on Derby Day is startlingly talented and there is a lot of speed present in the pack this year. To win the Derby, and hopefully continue on the Triple Crown Trail, the horse in question is going to need the perfect combination of speed, endurance, health and sound judgment. The horse who comes out on top will need to feel comfortable in traffic (a notorious obstacle in the Kentucky Derby), make a smart run and save some fuel for the final stretch. That said, here's who I would watch:
Dortmund – With all the hype surrounding this horse, one would likely assume he is overrated. For once, I think the hype is completely justified. He is simply an amazing running machine. Despite my longstanding belief that the odds-on favorite will usually fall short of the victory in the Derby, I have to hand it to this horse. He will without a doubt make it into my exacta box on Derby Day.
Materiality – While he's #7 on the list, this horse has clocked extremely high Beyer ratings when compared to the aforementioned five. He's got speed and while I'm not convinced speed alone is enough to conquer the field, I can't argue with his ability to cover ground when it counts.
American Pharoah – Winner of the Arkansas Derby this past weekend, this horse has yet to disappoint. He's a frontrunner and while that's not my ideal running style for a Derby horse, he pulls it off. He's got a good head, triple-digit Beyer's and a good team behind him.
Stay tuned for more insight and follow our tags, #SagamoreRacing and #TripleCrownTrail, on Facebook, Twitter & Instagram!