Sagamore Racing horses to watch: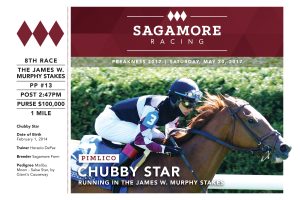 Are you ready for the 142nd Preakness Stakes? The weather forecast looks promising, which means fans will have plenty of opportunities when it comes to fashion. Check out The Baltimore Sun's feature highlighting Preakness fashion at Sagamore Farm for inspiration.
Photos courtesy of The Baltimore Sun
WUSA9 joined us at Laurel Park to talk about training for Preakness and more. Watch the story here:
The New York Times featured our team in Remaking Baltimore's Waterfront, With a Splash of Whiskey: "Rising high above the new Sagamore Spirit distillery in South Baltimore is a white water tower with three maroon diamonds on each side, a nod to the jockey silks of the thoroughbred farm that provides the spring water for the company's rye whiskey." Read more here.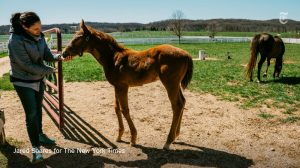 Candace Dold from Fox 45 joined us at Sagamore Farm to talk about Preakness. You can also watch her Facebook Live interview with Hunter Rankin here.

Hunter also joined WJZ's Linh and Marty for "Coffee With." Watch both clips below:

Sagamore Spirit is the official whiskey of Preakness this year, so be sure to enjoy a Black Eyed Rye or Ginger N Rye at Pimlico this weekend. If you share a photo using #SpiritOfSagamore while you savour your rye and celebrate, you have a chance to win our photo contest. Find out more here.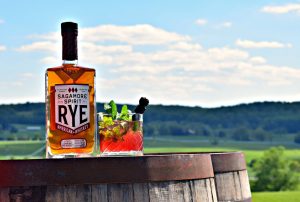 Join in on the fun this week! Here's a snapshot of festivities:
Thanks to everyone who helped us raise $3,000 for Thoroughbred Aftercare Alliance!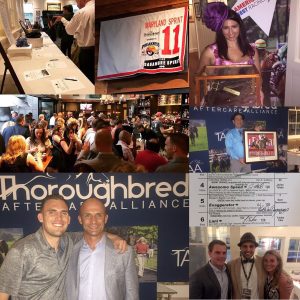 Photos courtesy of America's Best Racing
Listen to our Fast Horses, Slow Whiskey podcast episode previewing the middle (and our favorite) leg of the Triple Crown with Pimlico track announcer Dave Rodman and horse racing advocate Dan Tordjman of America's Best Racing.
Coverage from Pimlico begins at 3:00pm, May 19 on NBCSN with the G2 Black-Eyed Susan Stakes and continues at 2:30pm, May 20. Be sure to tune in and find out more here!
You can also follow us on Facebook, Twitter, and Instagram for updates.