Article courtesy of baltimoresun.com
All that was missing were some crab cakes.
Chief Istan, a horse owned by Under Armour founder Kevin Plank's Sagamore Farm and Brereton C. Jones, won the Old Bay Race on Saturday, the seventh race on Preakness Day.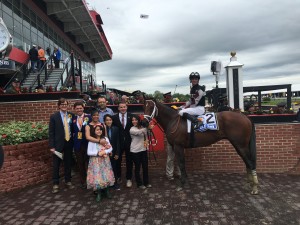 And if that wasn't Baltimore enough for you, one of the horses Chief Istan beat out was T Sizzle, named for Ravens linebacker Terrell Suggs.
If only winning jockey Florent Geroux was wearing Maryland-flag themed silks.