Article courtesy of Keeneland News.
LEXINGTON, KY (April 11, 2017) – Horacio DePaz is no stranger to the winner's circle, but his entrance to Keeneland's hallowed enclosure with Sagamore Farm's Chubby Star was extra special on April 7, opening day of the 2017 Spring Meet. The triumph in the allowance race was DePaz's first at the track with his name on the program as trainer.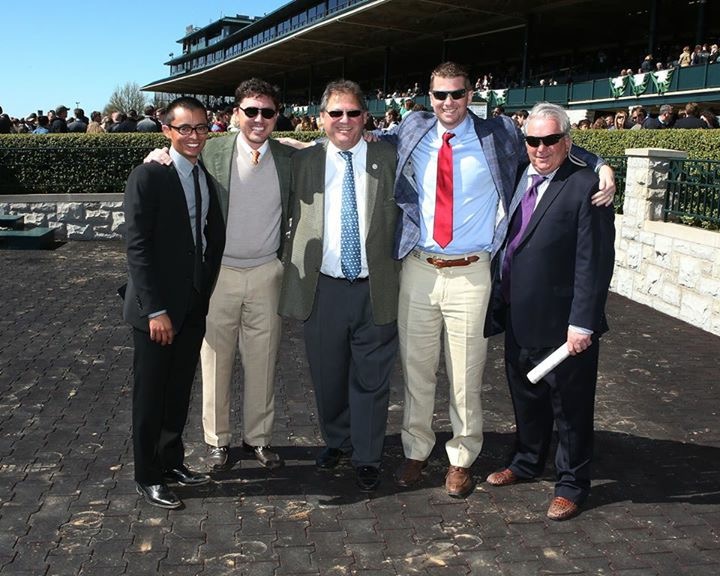 "It was really nice to win at Keeneland, especially with a homebred," he said. "Knowing her family and everything about her made the win even more meaningful."
DePaz gave Chubby Star her initial training under saddle at Kevin Plank's Sagamore in Glyndon, Maryland, where she was born and raised. The nearly century-old farm came to prominence as a Thoroughbred breeding and training facility under Alfred G. Vanderbilt. Plank, founder of Under Armour sports apparel, restored the farm after purchasing it in 2007.
DePaz was intrigued by Plank's strategy of blending first-class racing with farm training. He was an assistant to former Sagamore trainer Ignacio Correas IV and was promoted in 2015 when Correas left to train for multiple clients at his year-round Keeneland base.
He relishes the close-knit Sagamore atmosphere.
"When the foals are born, we all go to the barn to see them," he said. "We watch them grow up. Then they come over to the training barn to be broken. We even get to see their mothers when they are pregnant because they are all on the farm."
DePaz gained experience riding American Quarter Horses in match races in his native Texas before switching to exercising Thoroughbreds at Louisiana Downs. He spent 4½ years traveling to various race tracks during his tenure as an exercise rider for Todd Pletcher and rode eventual champion Uncle Mo at Churchill Downs in the two weeks leading up to the colt's Breeders' Cup Juvenile (G1) victory.
Although he accompanied many Pletcher horses to Keeneland when they were stabled at Churchill, DePaz had never galloped or been stabled here until this spring. He has three stalls at Keeneland. His 40-horse Sagamore string is divided equally between the farm and Laurel Park.
"I liked working at the track because it is a world of its own, but I really like how horses do at the farm," DePaz said. "There are more options: We can ride them in the fields or on our track, which is better than just going in circles all the time."