Bob and Sean Feld Fulfill their Dreams in Miss Temple City's Quest to England

Father's Day has come a few days early for Bob Feld, as he and his son Sean, bring Miss Temple City to the Royal Ascot, where she will don Sagamore silks in the Group 1 Coronation
Stakes on Friday, June 19 at 11:20 p.m. ET. The three-year-old filly by Temple City, out of Glittering Tax, by Artax, is looking to secure her second consecutive victory after winning the 43rd
running of the Hilltop Stakes on Black-Eyed Susan Day at Pimlico. This will also mark the first time a Sagamore Racing Thoroughbred has participated in the coveted race.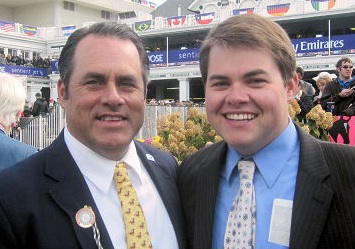 Bob and Sean Feld, who bred Miss Temple City and are partners of The Club Racing LLC, recall the filly's modest beginnings and how she has helped them obtain their dreams together.
Growing up in Temple City, California, Bob remembers watching a colt named Temple City win at Santa Anita Park in 2009.
Years later, the bloodstock agents signed a deal to buy into Temple City for $5,000 and later purchased a mare in Glittering Tax for $6,000. The Felds never imagined that they'd have the opportunity not only to attend Royal Ascot together, but also to have one of their homebred fillies featured in one of its races.
"Honestly, it is surreal to have our homebred filly running at Royal Ascot," said Bob Feld, owner of Bobfeld Bloodstock. "It has been centuries in the making dating back to my childhood growing up in Temple City where I dreamt of attending Royal Ascot. It is amazing to think that my first time there will be competing with a homebred."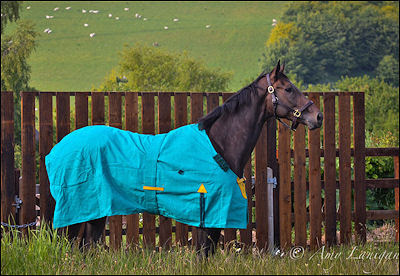 Sean commented, "There are a number of things that make Miss Temple City special, starting with her humble beginnings. She also has this sassy attitude that sets her apart from other horses. She does things her own way and always seemed smarter than other horses because of it."
For the latest updates on Miss Temple City at Royal Ascot, follow Sagamore Racing on Facebook, Twitter and Instagram!