Equestricon is a first and only of its kind premiere horse racing lifestyle event designed to celebrate the sport of racing with its fans. This international horse racing convention, fan festival, and trade show will bring together fans, stakeholders, industry insiders and horseplayers to participate in a lively atmosphere of engagement, discussion, and entertainment.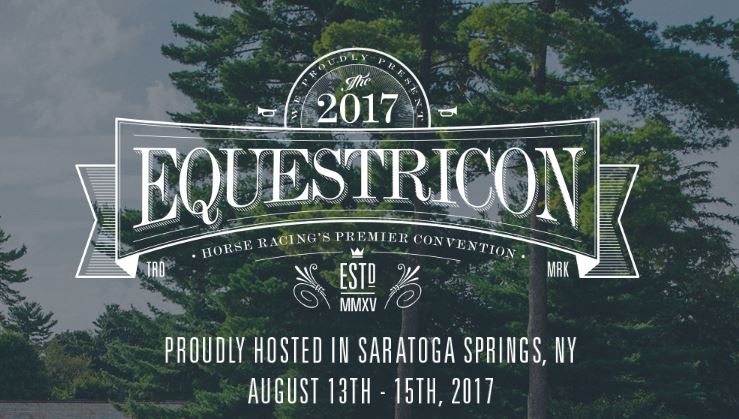 The Equestricon General Session will be held at Saratoga Springs City Center on Monday and Tuesday, August 14th & 15th. A number of separately-ticketed add-on experiences will be available in and around Saratoga Springs, NY throughout the convention on August 13th-15th. These experiences can be added during ticket registration.
Sagamore Racing and Sagamore Spirit are thrilled to be a part of this unique event to bring together members from all corners of the horse racing world! For $25, attendees will have access to the Sagamore Social Lounge, where we will serve Sagamore Spirit Rye Whiskey and host a series of networking events.
Attendees will get to see and meet owners, breeders, trainers, jockeys, representatives from farms, veterinarians, sales companies, racing journalists, social media personalities and innovators from across the country.
We hope to see you there!