Sagamore Farm wouldn't be what it is today without the passion, commitment, and dedication of our team, and Chris Eckart is no exception. Chris has been working at the farm for a month shy of ten years, and has truly been through it all. He works as the Grounds Foreman, and helps manage all 530 acres of the farm. Alongside Jon and their four facilities teammates, Chris is dedicated to making the farm look immaculate at all times.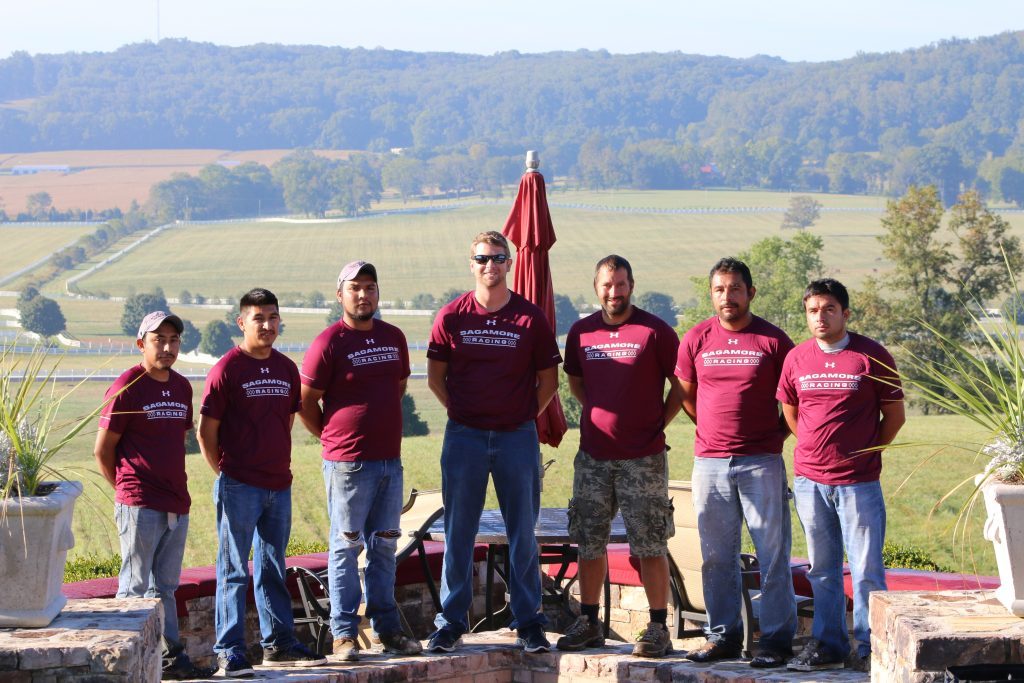 Chris started working at the farm when Kevin Plank purchased it 10 years ago with plans of major restoration, and has been a part of its complete transformation.
"I started here when the barns weren't remodeled, the fence wasn't painted, the football field wasn't here, the clocker's tower wasn't here, and the track wasn't here," Chris said. "The whole place is an accomplishment to us."
Chris and the rest of the team take great pride in maintaining the farm to be "Recruiting Ready" every single day. "The concept of being 'Recruiting Ready' takes us to the next level," he explained. "We try to keep this place immaculate at all times because you don't know who's coming here, and you don't know what's going to happen."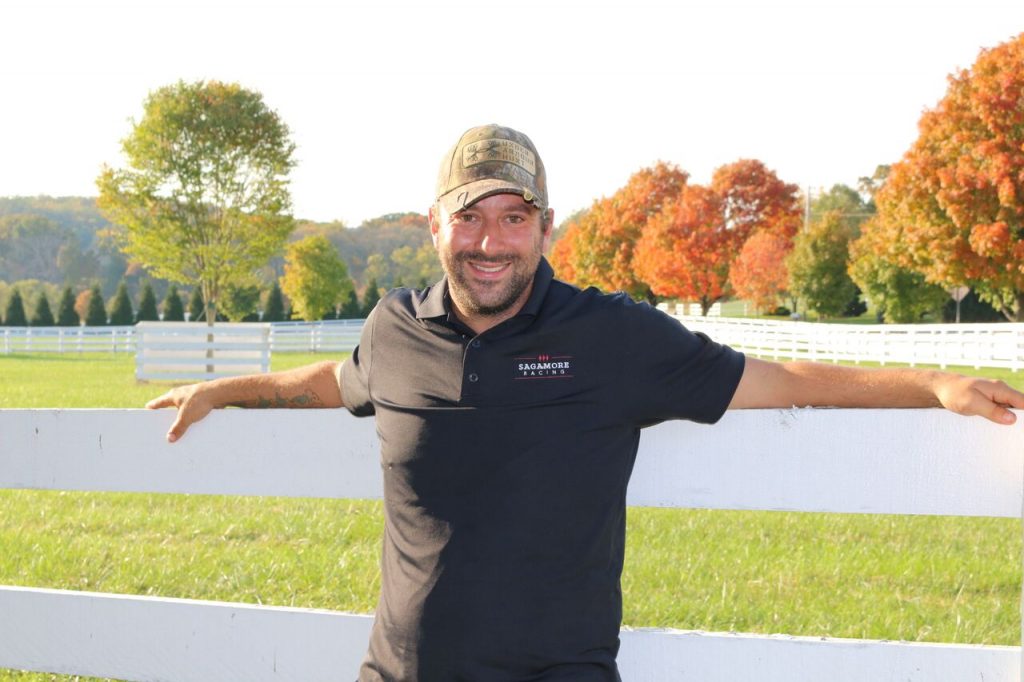 When asked about his experience at Sagamore Farm, Chris is quick to tell you about his passion for the farm and his love for his job.
"What isn't my favorite part of my job?" said Chris. "I love what I do. It's everything to me."
You don't need to speak with Chris to understand his passion for the farm, just take a look at his right calf, which sports a "Sagamore Farm" tattoo in big, bold letters. According to Chris, this tattoo represents the opportunities given to him by Sagamore Farm and how far he has come over the last decade at the farm.
"When I look down at it, I can be proud of what I have become working here and what I have accomplished."
Chris has countless fond memories of the farm, from meeting his wife, getting married, and eventually moving into a house on the property. One of his favorite memories includes watching the birth of Charm City Girl's first foal.
"Working on the grounds, I'm not around the horses much," he said. "It was pretty eye-opening to see the other side of what was going on…definitely one of my best experiences here."
While Chris doesn't have too much experience working with the horses directly, all of the work he does on the farm is dedicated to the safety and success of our Sagamore athletes. Chris loves all of the horses on the farm, but he has a special connection to Shared Account. "I liked her even before she ran in the Breeders' Cup. There's something special about her."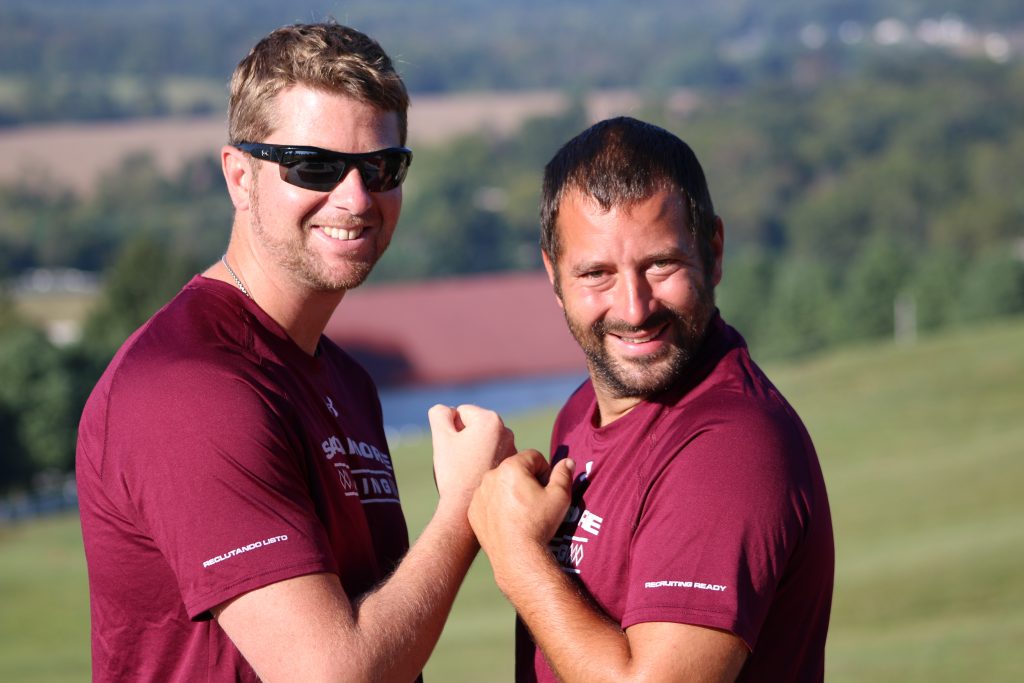 An important quality of Sagamore Farm to Chris is the outstanding teamwork. Chris feels fortunate to have a dedicated and passionate group surrounding him with the same goal in mind, keeping the farm "Recruiting Ready".
"The team is great. We get along great. We're passionate about what we do."